May 14, 2019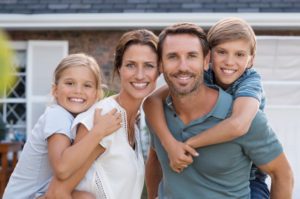 If you're looking for a new dentist in Houston, you may be overwhelmed with the number of choices that you have. How do you know which dental practice is right for you? The right dentist can help your kids understand the importance of oral healthcare, getting them in to good habits for the rest of their lives. Thankfully, an expert dentist has some tips on how to find the best one for you and your family.
#1. Look for the Services They Offer
If you're looking for a dentist for you and all of your loved ones, it's important to scout out what types of services are being offered. For example, if you're interested in cosmetic dentistry but you also have kids at home, you may look for a dentist who offers teeth whitening and veneers as well as children's services like fluoride treatment.
#2. Read Their Reviews
When looking for a dentist, you can start with your friends and family, but there's no substitute for Google reviews. Use the internet as your tool to eliminate practices from your list before even stepping foot in them. If you or a family member struggles with dental anxiety, look for good reviews about a "gentle touch" or a "relaxing office."
#3. Office and Technology
Many dental practices nowadays have a website, and if they don't, it may be a tip-off that they're not staying current with the times. On their website, you can check out pictures of the office and learn about some of the more advanced technology that they have to offer. You'll want to look for a dentist with state-of-the-art equipment and a welcoming office space.
#4. Education and Qualifications
When picking a dentist, there's simply no substitute for experience and education. Most dentists will have a bio or about section that will describe their education and qualifications. If they have years of experience and attended a reputable school, you'll know right away that they are a skilled dentist. You should also pay attention to whether or not they participate in continuing education courses because this will ensure that they have knowledge of the latest dental techniques.
#5. Insurance and Financing Options
Lastly, you should check to see if your new potential dentist accepts insurance. Or, if you don't have insurance, they may offer various financing options to give you affordable and quality dentistry. There is typically new patient information on your dentist's website that will better outline your payment options.
Now that you know more about what to look for in a potential dentist, use these tips to find a practice that you and your family can call home for years to come.
Meet the Dentist
Dr. Darrick Castleberry is an experienced dentist who has even served as an Amphibious Special Operations dentist with the United States Marines. He attends continuing education courses to stay up-to-date on the latest dental technologies and techniques. He currently runs his own practice, and he can be contacted through his website or by phone at (281) 320-9600 for any questions.
No Comments »
No comments yet.
RSS feed for comments on this post.
Leave a comment