September 30, 2020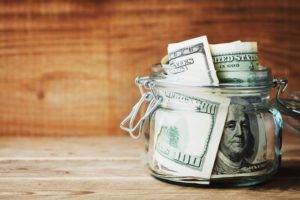 While it's only September now, before you know it, Thanksgiving and Christmas will be here. As soon as the new year hits, your dental insurance plan will renew, which is why it's important to schedule your routine checkup and cleaning or necessary treatment before then. Read on to learn five reasons why there's no better time to visit your dentist nearby than now, before the holidays are here.
Your Deductible is Likely Already Paid
Every year, your dental insurance company establishes a set deductible that you need to pay out of your own pocket before your benefits will begin to cover treatments. You've likely already paid it if you've visited your dentist this year, which is why you should take advantage of not having a deductible balance. Every year, your deductible restarts, meaning you have to pay it again. If you've already covered this amount, it's a good idea to go ahead and get the treatments you need before you'll be required to pay it again.
Use Up Your Covered Checkups & Cleanings
Most dental insurance plans cover the complete cost of two checkups and cleanings, spaced six months apart from each other. If you haven't already scheduled your second ones, it's a good idea to do that before your plan resets and you lose those benefits. Plus, seeing a dentist for a routine visit before the holidays is a great way to make sure that your oral health stays on the right track.
Dental Plan Rates May Go Up
Every year, dental insurance premiums and rates fluctuate due to change in cost of materials, labor, etc. Instead of taking a chance of having to pay more out of your own pocket next year, it's a good idea to get treated while you still know what your out-of-pocket cost will be.
Meet Your Annual Maximum
Each dental insurance plan has an annual maximum, which is a limited amount of money that they'll cover for dental treatments each year. If you paid your deductible but haven't met your maximum yet, it's a good idea to get any necessary dental procedures out of the way while they're still covered. At the beginning of the year, your maximum will renew.
Scheduling Conflicts Could Become Worse During The Holidays
Oftentimes, countless patients flock to their dental office and doctor to make sure that they get the most out of their medical and dental insurance plans. This creates an influx of visitors which may make it more difficult for you to find an appointment time that fits with your schedule. That's why it's a good idea to call and schedule your visit now, before the rush of dental patients starts.
About the Author
Dr. Darrick Castleberry is a native Houstonian and loves being able to provide his community with affordable, high-quality dental care. He is a skilled and knowledgeable professional who is an active member of several professional organizations and is a continued scholar at the world-famous Las Vegas Institute for Advanced Dental Studies. He is proud to accept all PPO insurance plans as well as Medicaid and CHIP. His team is dedicated to maximizing patient's benefits and helping save them from out-of-pocket costs. For questions or to schedule an appointment, visit The Castleberry Center Family & Cosmetic Dentistry's website or call 281-320-9600.
Comments Off

on 5 Reasons to Visit the Dentist Before the New Year
No Comments
No comments yet.
RSS feed for comments on this post.
Sorry, the comment form is closed at this time.