October 24, 2022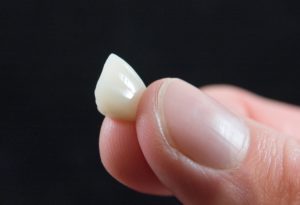 A dental crown is the single most performed restorative procedure because of its versatility. Whether used to repair a damaged tooth or to hold a bridge in place, you won't have to undergo a painful procedure. Your dentist will keep your comfort as their priority from start to finish. Here's what you can expect on the road ahead to calm your nerves.
Why Do I Need a Dental Crown?
A dental crown is a customized cap that covers the entire surface of a tooth above the gum line. Modern restorations are made of all-ceramic material to blend in with your real teeth. Although it won't be made of metal, your crown will be durable and can last for 10 years or more with the right care. Your dentist may recommend a crown for several reasons, such as:
Protect a weakened tooth from damage
Repair a break or fracture
Treat a large area of decay
Along with a root canal
To support a fixed bridge
Does Getting a Dental Crown Hurt?
Dentistry evolves continuously. New methods and technologies make getting a dental crown a pain-free process. Typically, you can expect it to take 2 appointments to get your restoration. Don't worry, your dentist will use a local numbing agent before getting started, so you won't feel any pain.
Your dentist will prepare your tooth and make an impression of your mouth to create your restoration. They will send the information to the dental lab, and a temporary crown will protect your tooth while you wait for it to be sent back to the office. After the effects of any anesthetic dissipate, your mouth may be a little tender. An OTC pain reliever will keep you comfortable. Your dentist will recommend eating softer foods.
Once the dental lab has sent your permanent restoration back to your dentist, you'll return to have the temporary crown removed. Your dentist can administer numbing medication to prevent discomfort, but it isn't always necessary. They'll bond your restoration to your tooth, and you'll walk out of the office with a healthy, beautiful smile.
If you have any sensitivity, it will dissipate within a few days. Take an OTC pain reliever and eat softer foods until your discomfort goes away. In no time at all, you'll soon forget your restoration isn't part of your natural smile.
Get the Dental Crown You Need Today
Don't let anxieties about dental work stop you from getting the crown you need. Waiting too long can lead to additional damage, which can be more invasive and costly to resolve. Don't hesitate to address any concerns with your dentist. They'll go the extra mile to ensure your time in the dental chair is comfortable and stress-free.
About Dr. Darrick Castleberry
Dr. Castleberry achieved his dental degree at the Meharry Medical College School of Dentistry and has regularly continued his education in advanced studies, like restorative dentistry and dental implants. If you need a dental crown in Louetta, choose a dentist with a reputation you can trust. Contact our office today to request your consultation.
Comments Off

on Need a Dental Crown? Don't Worry About Pain
No Comments
No comments yet.
RSS feed for comments on this post.
Sorry, the comment form is closed at this time.