November 17, 2022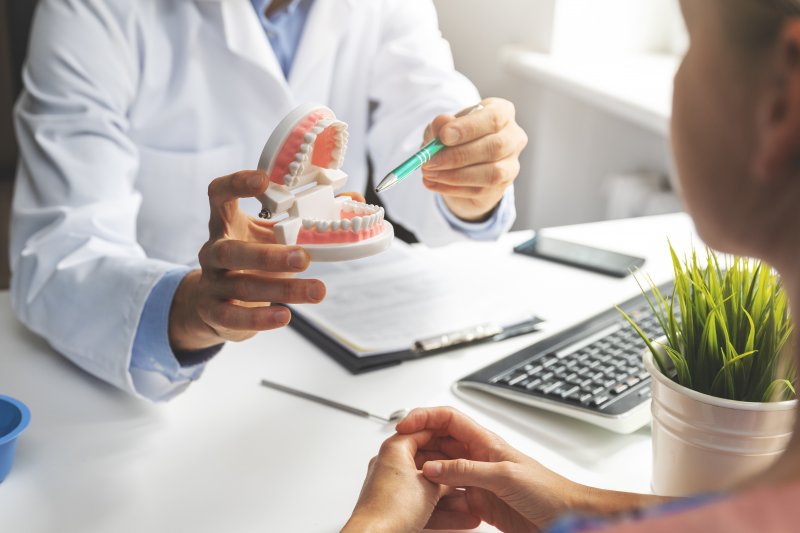 Whether you're missing one or more teeth, it can negatively affect your overall quality of life. Fortunately, you don't have to live with gaps in your smile forever. Dental implants can replace the entire structure of your missing teeth, from the roots up to the chewing surface. They allow you to enjoy a complete, healthy, and fully functioning bite once again! Of course, you need to make sure you're well-informed before committing to the treatment process. Read on to learn which five questions you should ask at your dental implant consultation to help you feel confident about your smile transformation.
Am I a Good Candidate for Dental Implants?
Of all the available tooth-replacement options, dental implants are by far the most permanent and lifelike. Unfortunately, they're not a viable solution for everyone. Before you move forward with the dental implant process, your dentist will make sure you have a healthy jaw and gums, which is absolutely necessary to get dental implants. To determine your candidacy, they'll evaluate your oral cavity, check your bone density, and inquire about your lifestyle.
How Much Experience Do You Have with Dental Implants?
If you want the dental implant process to be as smooth sailing as possible, you'll want to make sure you're working with an experienced dentist. Don't be afraid to ask your dental team questions about their qualifications! By doing so, you can get the information you need and ensure you're receiving quality care. A good implant dentist will be more than happy to share details about their background.
What Does the Dental Implant Process Look Like?
Every practice has a different process for getting dental implants. While some can complete the entire procedure in-house, others will refer you to an oral surgeon and only attach the crown. For that reason, it's crucial to find out whether you'll be working with multiple providers or seeing the same dentist from start to finish.
How Long Will the Entire Process Take?
Your treatment timeline will vary from patient to patient based on many factors. If you need to undergo certain preliminary procedures, it may take longer than the average patient to complete the process. It's also worth noting that the more teeth that need replacing, the more visits you'll need to make. In addition, you will need to wait a few months after dental implant placement for osseointegration to take place.
What Is the Recovery Like?
Make sure you ask your implant dentist if there's any way you can prepare for recovery! During your consultation, you'll receive aftercare instructions and tips to make the healing process a breeze. Since there is a delay between dental implant placement and the final attachment, you'll receive a temporary denture to wear in the meantime.
Ready to start your journey towards a newly rebuilt smile? By asking your dentist these questions at your dental implant consultation, you can feel confident in your decision to move forward with this treatment!
About the Practice
At The Castleberry Center, we strive to provide high-quality and comprehensive services for patients of all ages. From routine checkups to state-of-the-art dental implants, we're prepared to handle all your oral health needs. To schedule your dental implant consultation in Louetta, visit our website or call (281) 320-9600.
Comments Off

on 5 Questions to Ask at Your Dental Implant Consultation
No Comments
No comments yet.
RSS feed for comments on this post.
Sorry, the comment form is closed at this time.