November 14, 2019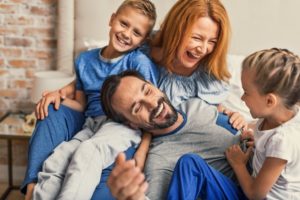 Dental insurance can save you hundreds on dentistry if you know how to use it. However, billions of dollars in benefits get wasted each year by millions of people. The worst part about it is that these people don't even know this is happening. However, with the right know-how, you can take advantage of your insurance plan, utilizing your benefits before they're gone forever. Read on to learn some significant tips on how to save money with your dentist before 2020!
Remember Your Yearly Maximum
Your yearly maximum is the most your dental insurance plan is willing to spend on your dentistry for the upcoming year. This amount is typically around $1,000, and it will reset at the end of the year, whether you've used all of it or none of it. With only 2.8% of Americans ever reaching their maximum, it's no wonder that billions are wasted every year. If you're ready to step outside of this majority, remember your maximum and work to reach it while it's still 2019.
Take Advantage of Your Deductible
Another number to keep in mind is your deductible. This is an annual fee that you pay to unlock your year of dental coverage. Once paid, you won't have this bill until the next year, which is why it's in your best interest to complete any unfinished treatments you may have. If you need crowns, root canals, fillings, and more, see your dentist before 2020 so you won't have to pay an additional deductible.
Make an Additional Appointment
Have you been to the dentist twice this year? Dentists worldwide recommend biannual appointments to prevent and detect oral health issues before they become severe. However, millions of people still don't see their dentist twice. This is not only hurting their health, but they're also not taking advantage of their insurance benefits. Most plans cover 100% of preventive visits like checkups and cleanings, making these appointments an easy way to use your benefits before they expire. So, if you haven't seen your dentist for a second time, be sure to schedule your visit to save money and stay healthy.
Beware of Changing Insurance Plans
Just like plans in your personal and professional lives, dental insurance plans can change. Thankfully, this will usually occur at the end of the year during the renewal period. Premiums could go up or benefits could go down, which is why it's a good idea to utilize your dental insurance plan while you still know its exact terms.
Dental insurance can be confusing, but not if you know how to play the game! Use these tips to save money while staying healthy for 2019 and beyond.
Meet the Dentist
Dr. Darrick Castleberry is a Houston native who takes great pride in the quality care he provides to his patients. He never wants financial concerns to get in the way of exceptional dentistry, which is why he accepts insurance and has alternative financing options for those without. For any questions, he can be contacted through his website or by phone at (281) 320-9600.
No Comments »
No comments yet.
RSS feed for comments on this post.
Leave a comment