June 21, 2019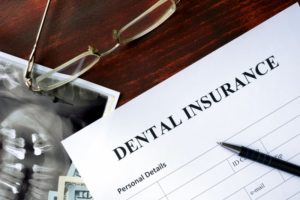 The year is about halfway over, and that means one thing: your insurance benefits are halfway to expiring. If you haven't scheduled your regular dental cleaning and checkup, it's about time to pick up the phone! These appointments are critical to maintain proper oral health, as your 77070 dentist can nip potential problems in the bud before they become much worse. Keep reading to learn more about why these regular visits are so important.
What Services Are Typically Covered by Dental Insurance?
If you have access to Medicaid or CHIP benefits, it will cover the following services from your 77070 dentist:
Dental checkups and professional teeth cleanings
Diagnostic dental x-rays
Dental fillings
Fluoride treatments
Gum disease treatments
Root canal therapy
Partial and full dentures
Necessary tooth removal
Some oral surgery
Medicaid or CHIP also offers coverage for these services for kids:
Regular checkups and teeth cleanings
X-rays
Dental fillings
Fluoride treatments
Necessary tooth removal
Orthodontic treatment
Why Should You Have Routine Checkups and Cleanings?
Visiting your dentist at least twice a year is incredibly important to maintain proper oral health. During these appointments, a dental hygienist will clean your teeth in ways that normal brushing and flossing at home will not. They will be able to remove built-up plaque, or tartar, from hard-to-reach areas of your mouth. Skipping out on these cleanings means that tartar can accumulate and put you more at risk for tooth decay and gum disease.
In addition, your dentist will examine your mouth at these appointments. They can often catch dental problems early enough that they can be treated before they lead to bigger issues down the road. Since these checkups are covered by your insurance, it's best that your dentist can diagnose and treat potential problems before they require more expensive procedures for later treatment. Your dentist could notice problems such as:
The beginnings of gum disease, or gingivitis
Cavities
Oral cancer
By catching these problems before they progress into more serious issues, you can save time and money in the long run. To ensure that your smile is as happy and healthy as it can possibly be, contact your dentist and schedule an appointment today!
About the Author
Dr. Castleberry completed his General Practice Residency with the United States Navy, where he earned the nickname "Painless" due to his ability to erase dental fears in his patients. He has transferred that gentle touch to his private practice in Houston, TX. He is a continuing scholar at the Las Vegas Institute for Advanced Dental Studies, one of the most prestigious training facilities for cosmetic dentistry. To learn more about how he can apply his "Painless" touch to your smile, click here or call (281)-320-9600.
No Comments »
No comments yet.
RSS feed for comments on this post.
Leave a comment